To Know for Enhancing
UNESCO – Cappella Palatina, Palermo
Conservation and Innovation
UNESCO – Cappella della Sacra Sindone, Torino
Multidisciplinary Team
UNESCO – Sacri Monti di Orta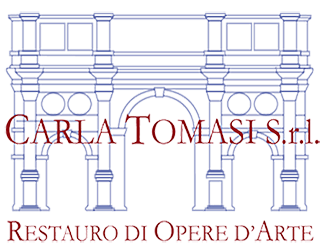 Carla Tomasi Srl is specialized in restoration of cultural heritage: works of art in stone, architectural decorated surfaces, frescoes, temperas on wall, oil on wall, stuccoes and golden surfaces, mosaics, wooden works, paintings on canvas and board, archaeological sites
The company complies with the applicable safety legislation (D.Lgs. 81/08), owns the necessary equipment for the execution of worksite and employs highly qualified and specialized staff for the various restoration works.
SOA
SOA Qualification Certificate no. 23837/11/00, categories:
– OS2 A – Classification V,
– OG2 – Classification I.
UNI EN ISO
UNI EN ISO 9001: 2015 Quality Certification n. 634 / A / 2011 for design restoration and maintenance works on architectural decorated surfaces and movable assets of historical, artistic and archaeological interest.
UNI EN ISO
ISO 45001: 2018 Certifications n. 399187 for the Management of the Company Security System.
ISO 14001: 2015 Certification n. 399187 for the Management of Environmental Safety.
Carla Tomasi srl is specialized in restoration of cultural heritage: works of art in stone, architectural decorated surfaces, frescoes, temperas on wall, oil on wall, stuccoes and golden surfaces, mosaics, wooden works, paintings on canvas and board, archaeological sites.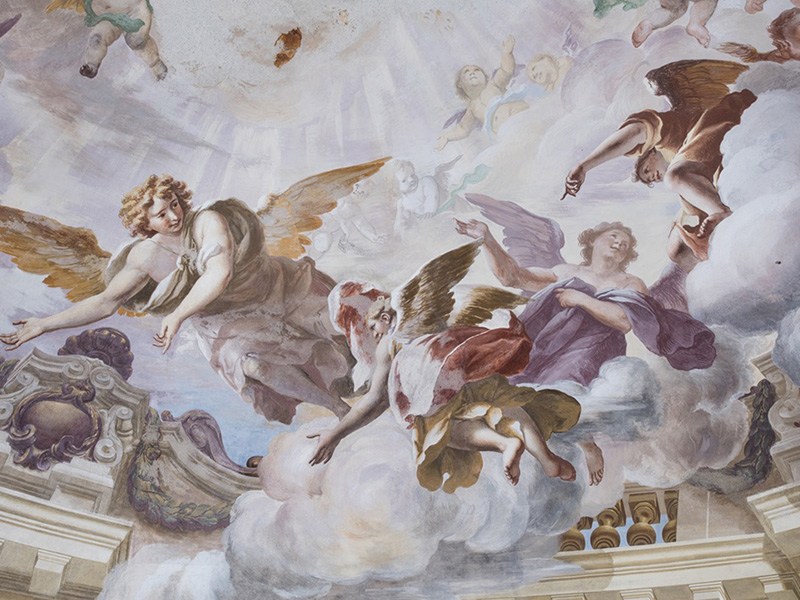 Orta San Giulio
Sacro Monte – Cappella XIII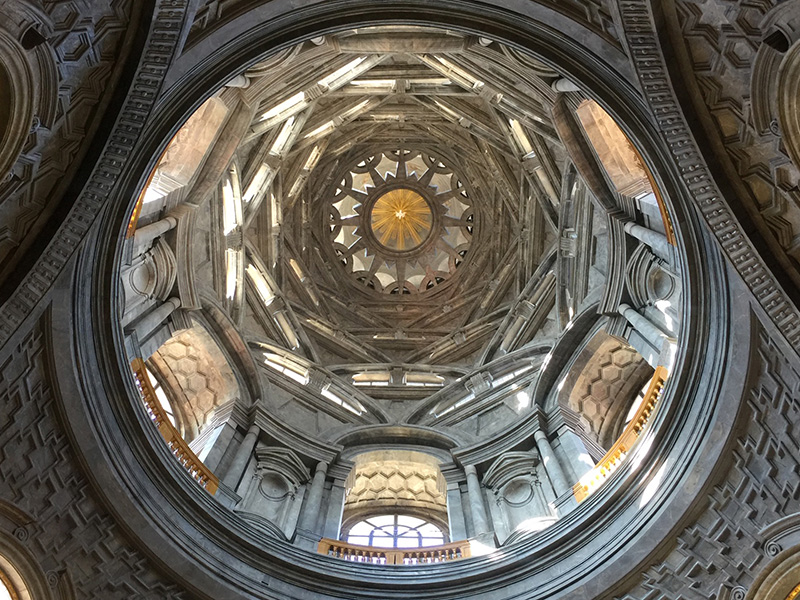 Torino
Cappella della Santa Sindone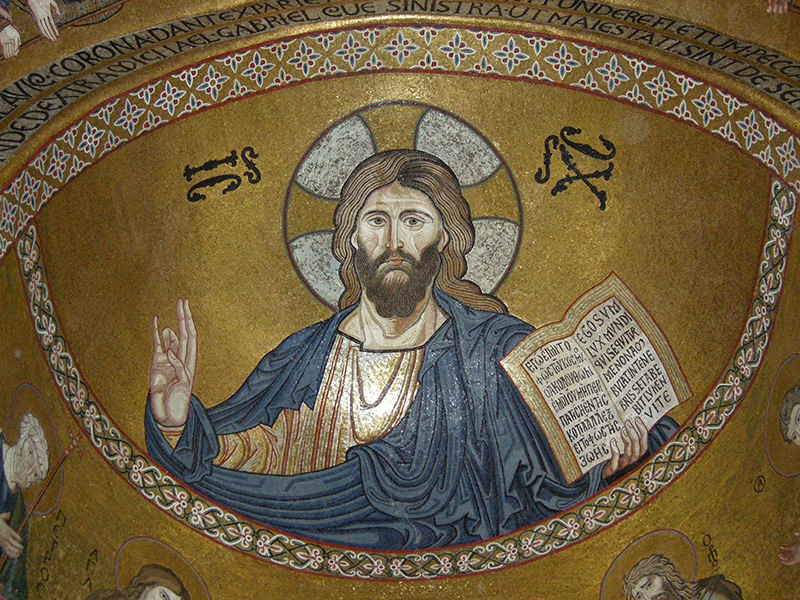 Palermo
Cappella Palatina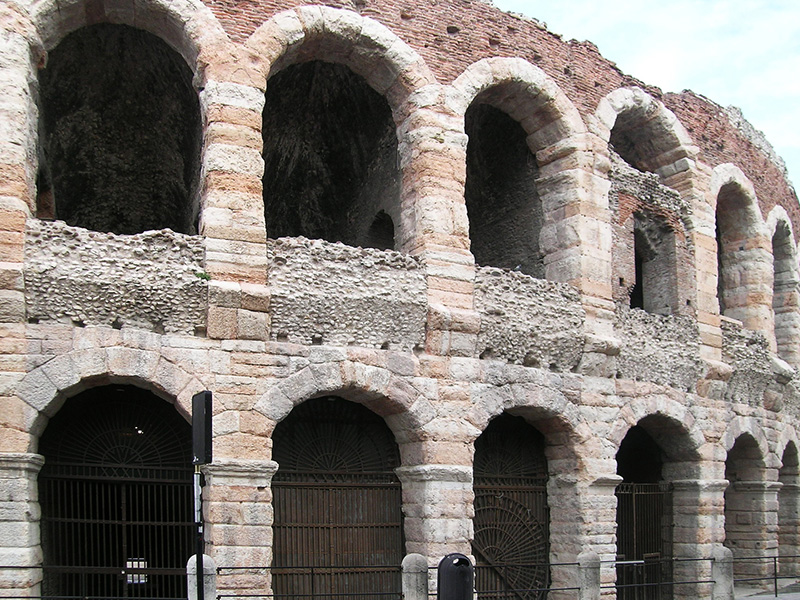 Verona
L'Arena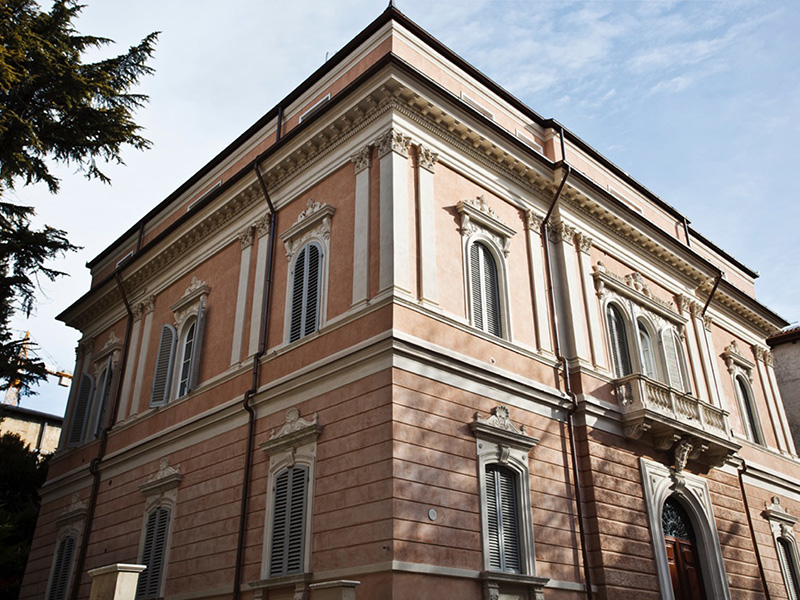 L'Aquila
Palazzo Marinucci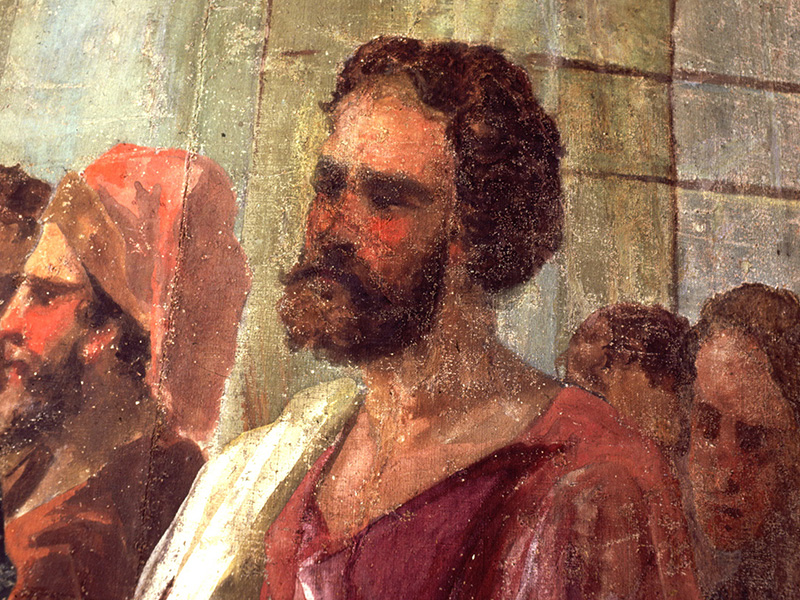 Atri
Sipario storico del Teatro Comunale

DESIGN
Carla Tomasi S.r.l. is specialized in design of cultural heritage specialist restoration works, particularly OS2 Category, in which the restorer has a fundamental role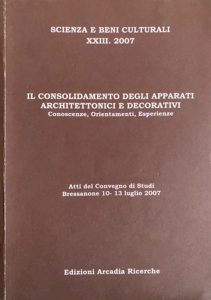 C.Tomasi, L. Bassotto, A. Chiarelli, M. Pretelli, P.Pastorello, P. Pagnin, A. Abbate, 
"La Facciata Lapidea della Chiesa di San Geremia a Venezia: Tecniche di Consolidamento dell'Apparato Architettonico Decorativo Danneggiato dal Fuoco", in Il Consolidamento degli Apparati Architettonici e Decorativi: Conoscenze, Orientamenti, Esperienze
 Atti del Convegno di Studi– Scienza e Beni Culturali – Bressanone 10-13 luglio. Edizioni Arcadia Ricerche 2007, pp. 267-284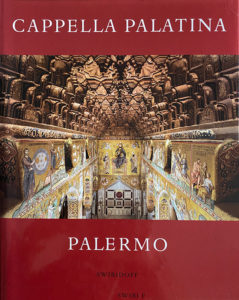 Tomasi – P. Pastorello
Conservazione e presentazione estetica della Cappella Palatina di Palermo: indagini preliminari ed elaborazione delle metodologie di intervento per il restauro dei soffitti a Muquarnas e per la reintegrazione delle lacune dei mosaici
inOpus magnum trilingue DIE CAPPELLA PALATINA IN PALERMO – Forschungsergebnisse der Restaurierung – Hg. Im Auftrag der Stiftung WURTH – Swiridoff -" 2011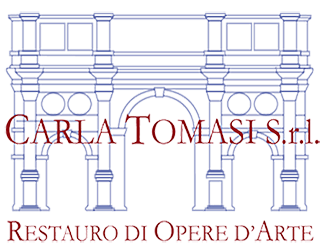 Carla Tomasi srl
Via M. Mencatelli 24
00128, Roma
P.IVA: 03769271002
Tel: 06-5402795
Fax: 06-89681851
Mobile: 335 843 6118

info@restaurocarlatomasi.com
www.restaurocarlatomasi.com